Klaus Aehlig's Rigorosum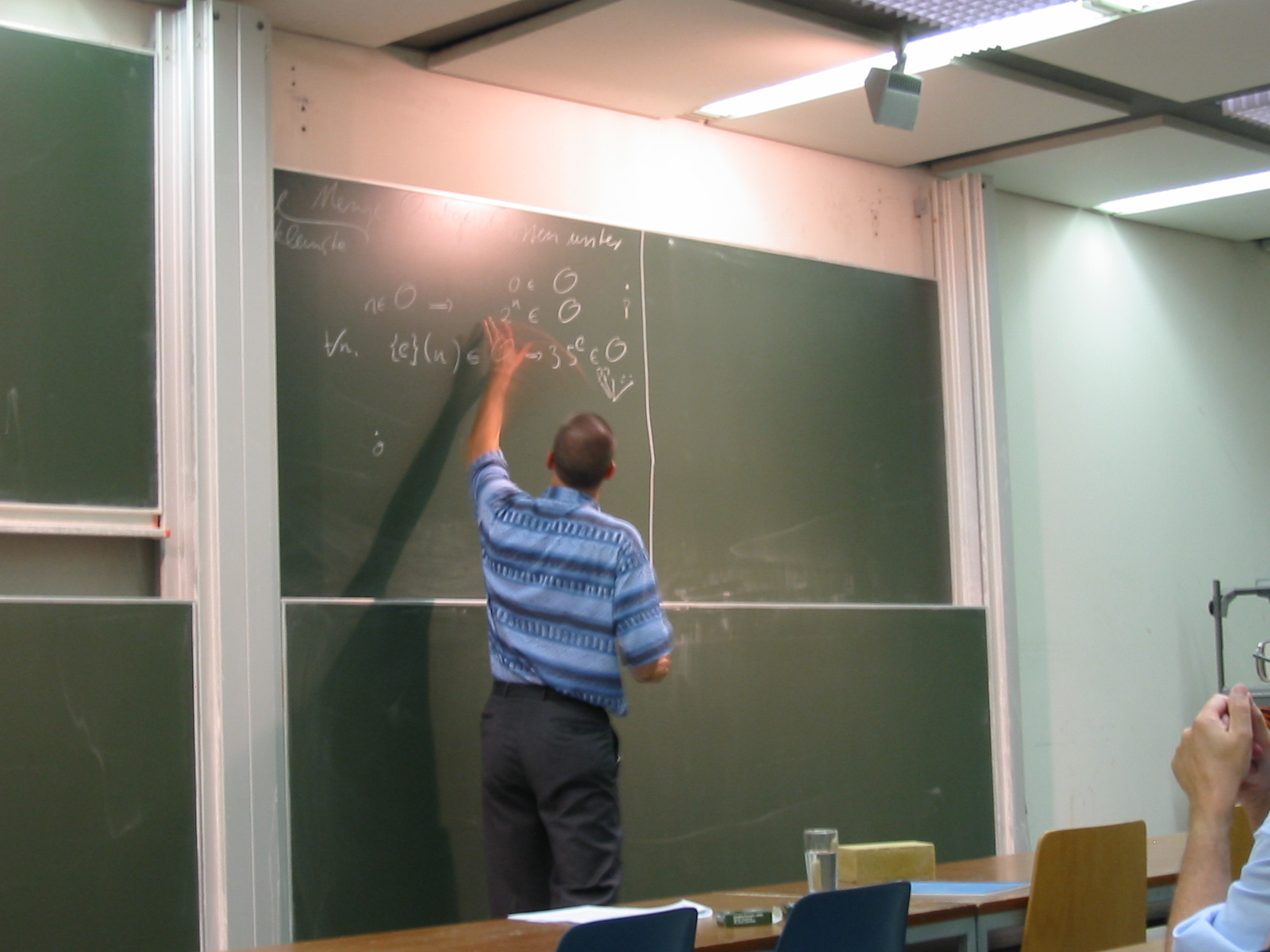 On July 18, 2003 I had my doctoral examination ("Rigorosum").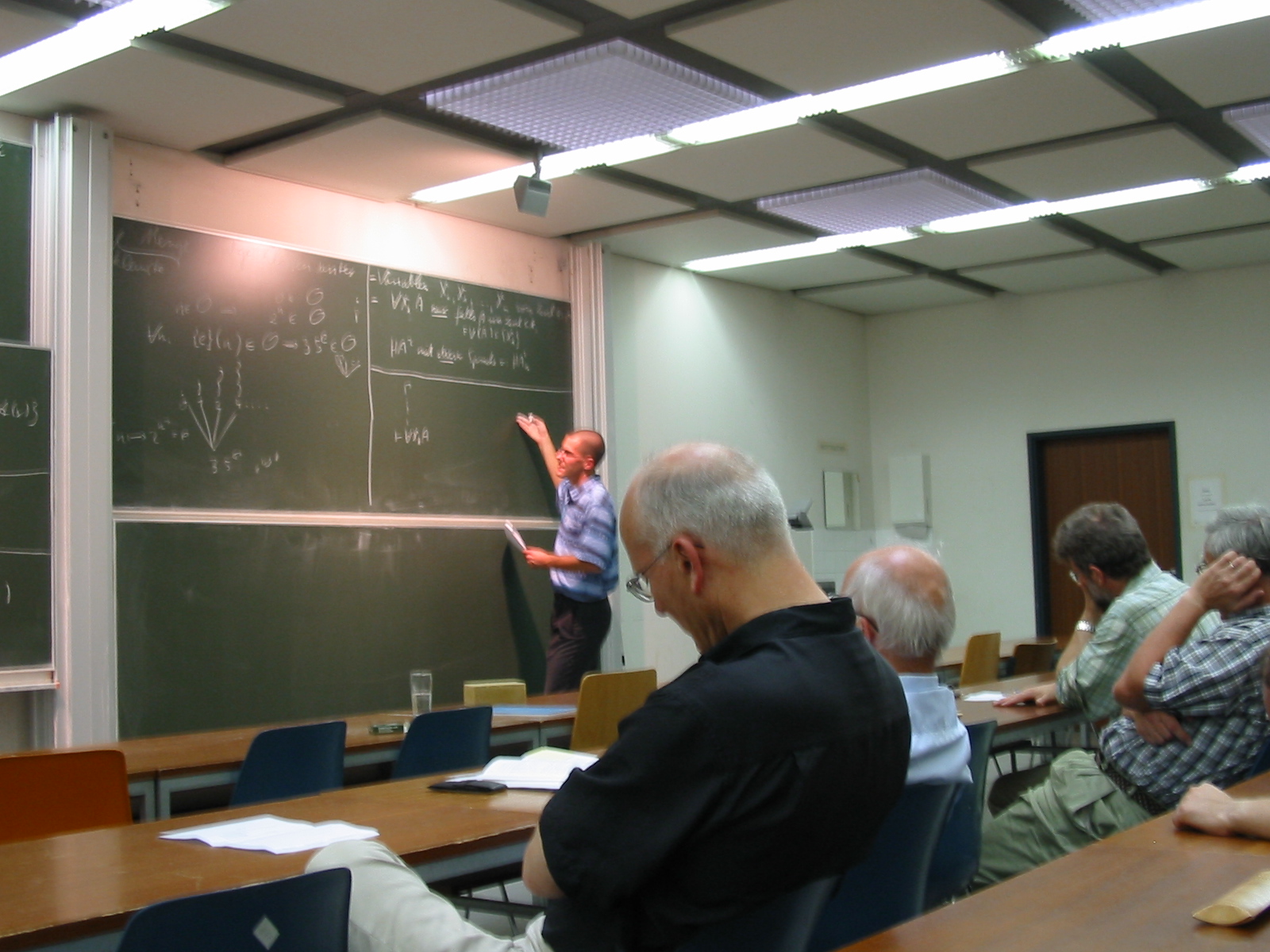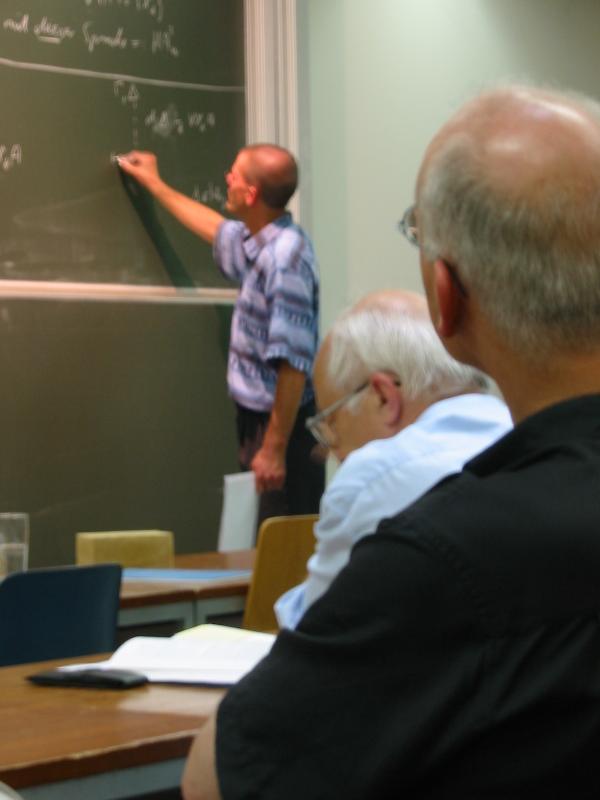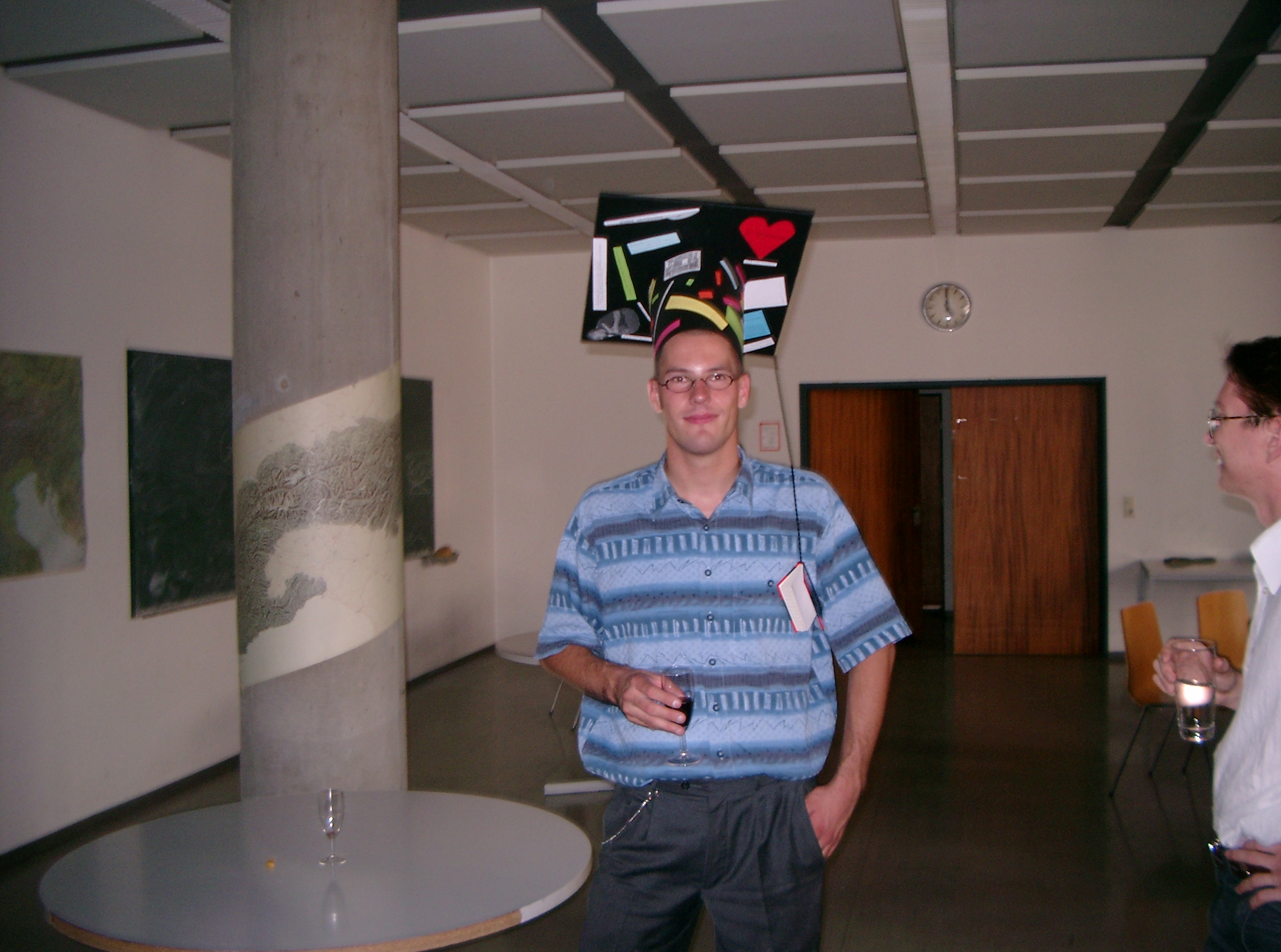 My committee...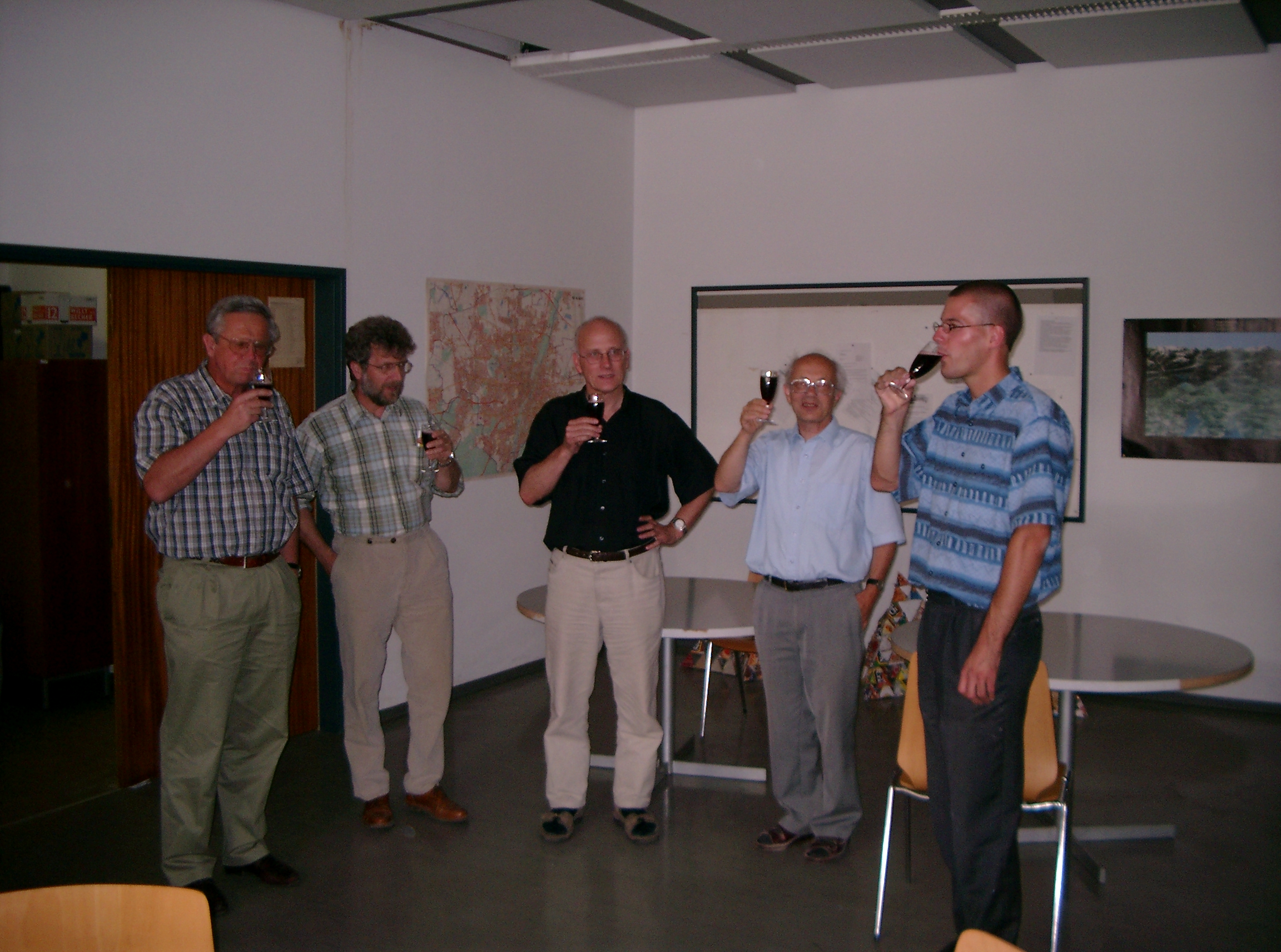 ...(from left) Wilfried Buchholz (supervisor), Helmut Pruscha (third examinor, statistics), Hans-Jürgen Schneider (fourth examinor, Hopf algebras) and Helmut Schwichtenberg (second reviewer).

And finally, what it was all about...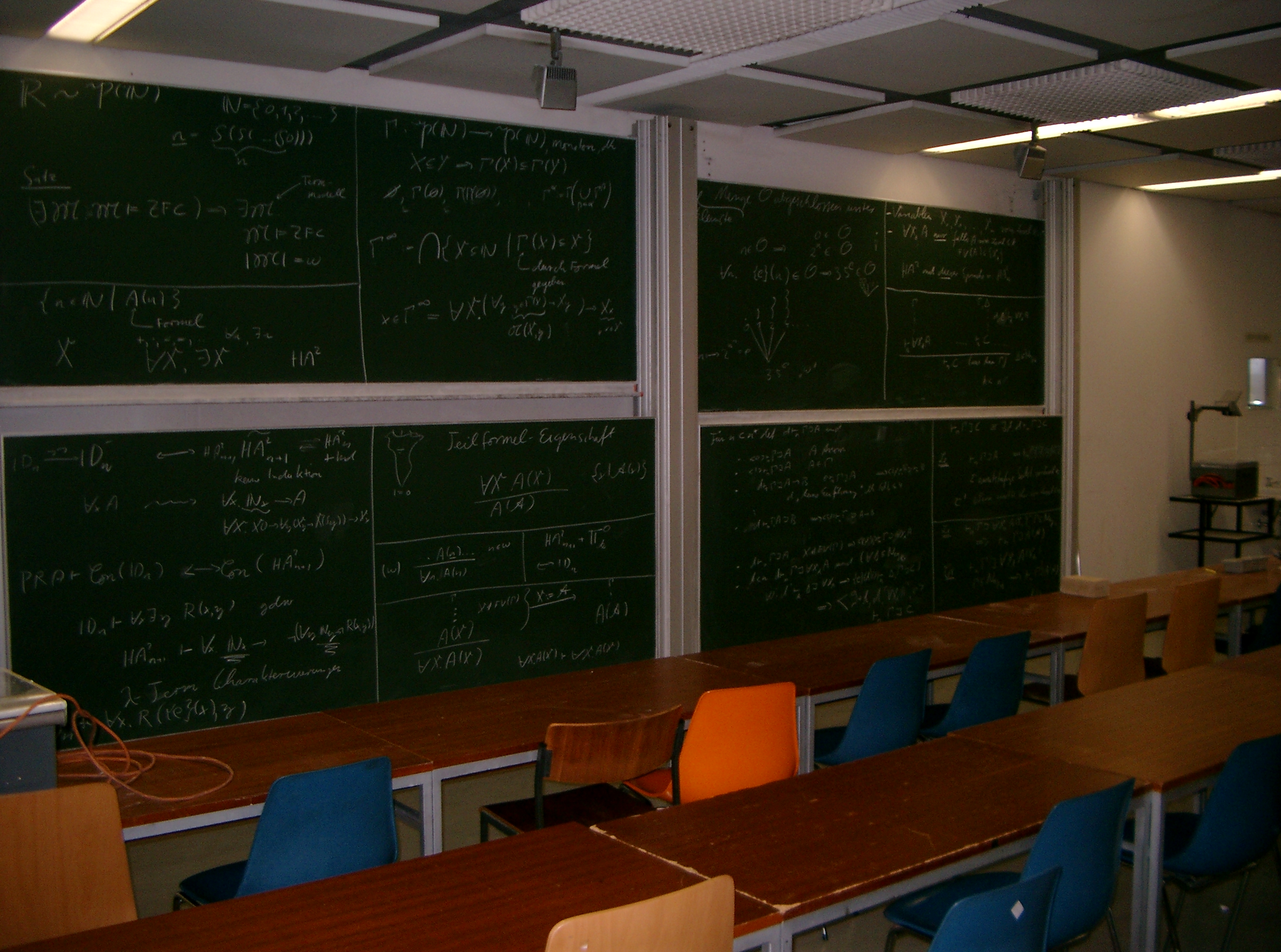 The blackboard in Room 132 after I have given the public talk on my thesis.
---
---
Colleagues preparing my hat...
Andreas Abel, Julia Zappe and Monika Seisenberger.
Markus Latte.
---
Passed!
---
Inspecting the hat. (from left) Wilfried Buchholz, Helmut Pruscha, myself. (In the background: Hendrik Bartko.)
---
Big party.
---
The obligatory cigar offered by Rodrigo Readi.
---
(from left) Ralph Matthes, Hendrik Bartko (hidden) and Johannes Oberreuter (smoking a pipe).
---
Andreas Abel.